Recently, "TOUCH: Muyun Space 2019 Cross Year Exhibition" was opened in Beijing.Hosted by the Muyun Culture and Art Foundation, the exhibition is set in the brand new art space - Muyun Space - an art space owned by both Muyun Art and Muyun Culture and Art Foundation. Through art exhibition, public education and membership services, Muyun Space fully cooperates with the foundation's project development and the realization of artistic value.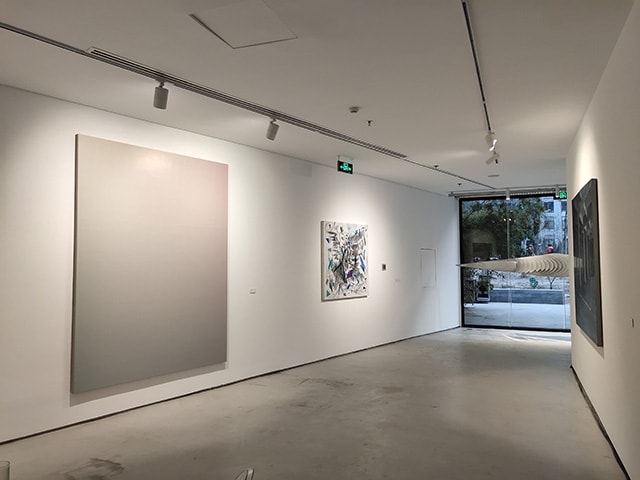 The works of seven Leo Gallery artists, Li Yiwen,Tang Jie, TØru Harada , Yan Bo, Zhang Xuerui, Zhang Lehua and Zhu Xiangmin participate in the exhibition.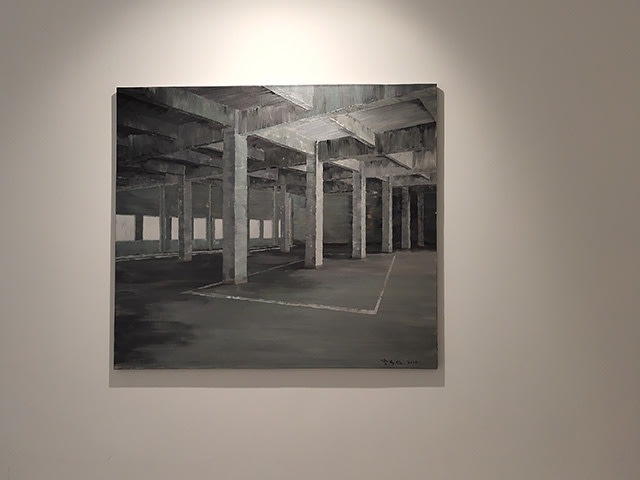 Li Yiwen , Square Matrix , Acrylic on Canvas,150 x 170 cm,2014
  
  Li Yiwen's paintings create a unique atmosphere and poetic feelings. In his work Square Matrix created in 2014, the light gray tone, silent environment, empty space, and lonely buildings, all form "The Land of No One"that is full of stories. The scene of defamiliarization is in stark contrast to the flamboyant urban life.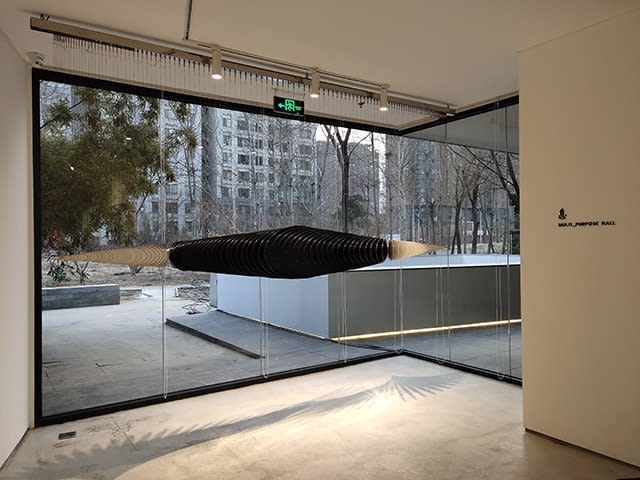 Tang Jie, Centre's Talk, Metal & Electronic Units, Variable Size, 2018
  
  Tang Jie's installation art is an exploration of objects. The objectivities of natural materials inspire the artist. Object itself is a storyteller which possesses its own power.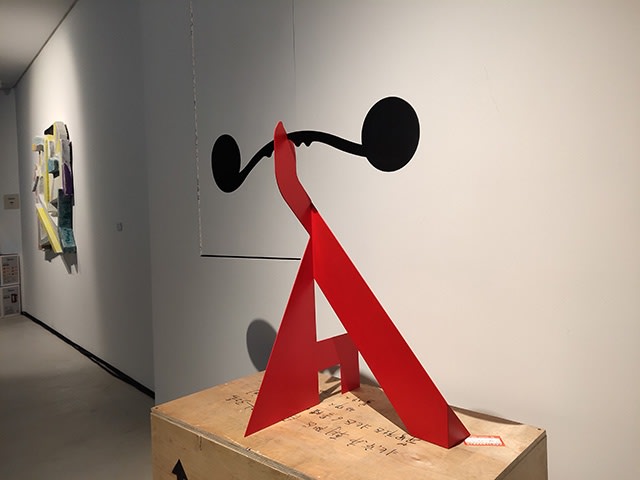 TØru Harada ,Karuda, Metal ,82.2 x 47 x 43.3 cm,2018

  TØru Harada's sculptures are influenced by the artistic concept of Alexander Calder, the father of dynamic sculpture, which makes his works full of dynamic atmosphere. He is also good at discovering the medium and inspiration from the everyday street scenes. His new work "Karuda" created in 2018 continues the creative features of daily materials, minimal structures and stylized use of thick lines.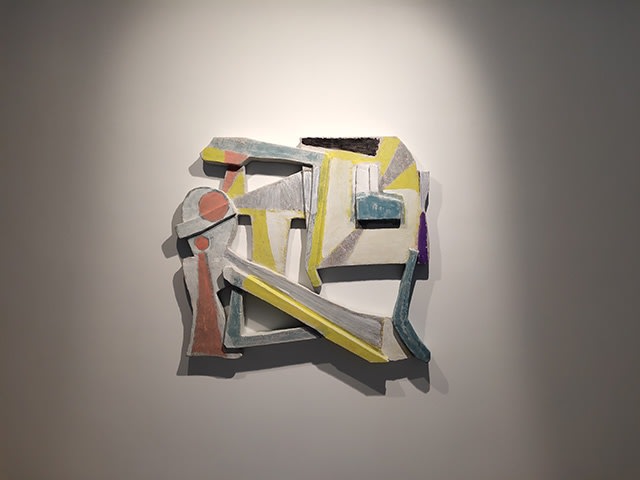 Yan Bo,201809-2, Mixed Media on Linen Board,135x125cm,2018
  
  The first sight of Yan Bo's work might make you feel that it is an undescribable abstract "object", but in fact his works set a speculation for the "special objects" in the mixed area of paintings and objects. The works are openly formed in irregular shapes and full of exquisite texture and charms of trace, revealing the spirit of tangibility and freedom, and realizing the artist's interest in pondering.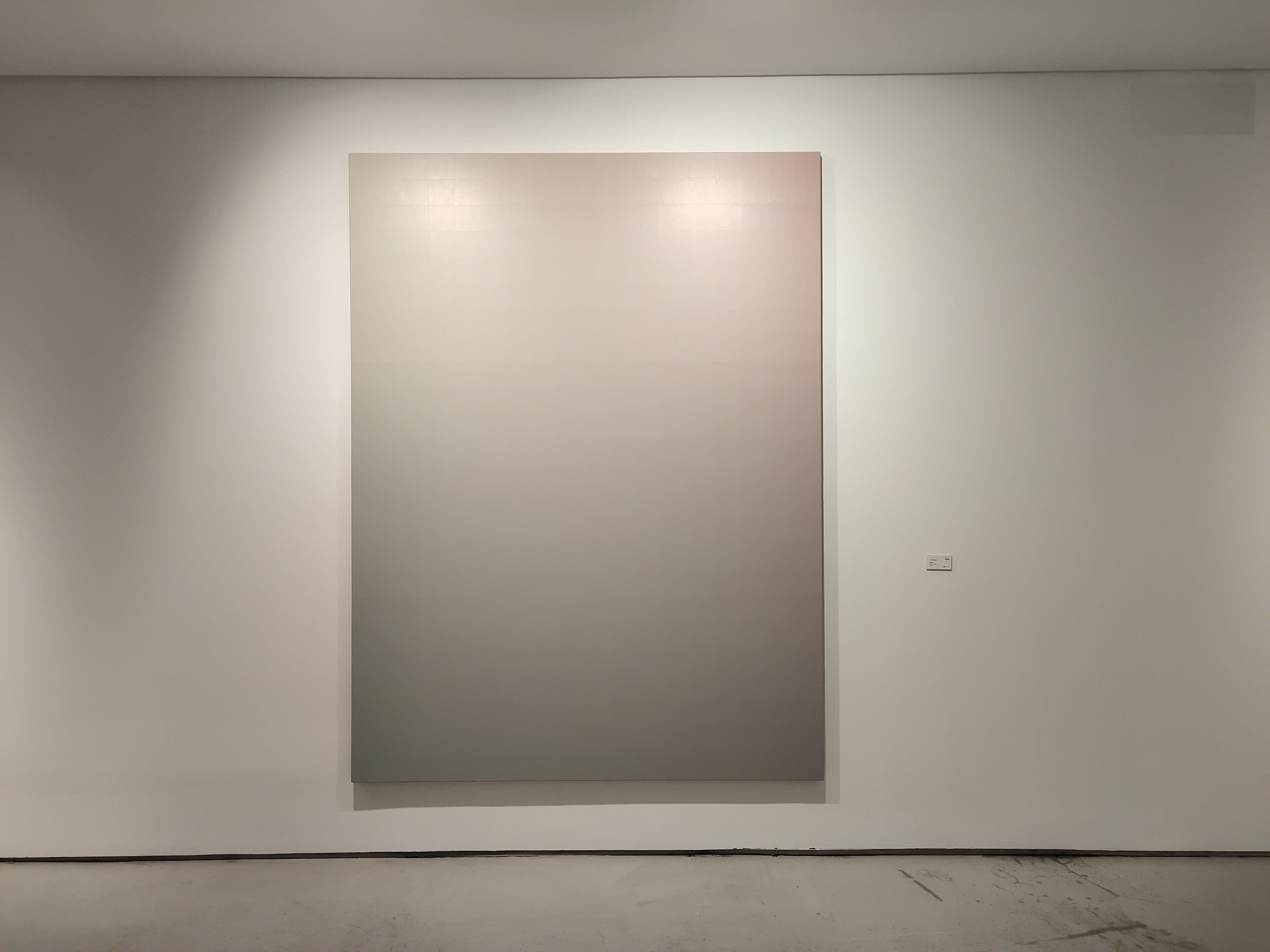 Zhang Xuerui, 432 201812, Acrylic on Canvas, 240x180cm,2018
  
  Zhang Xuerui's painting "432 201812", which also participated in the opening exhibition, is one of her rare large-scale masterpieces. The coloured lattices, which gradually change in colour under her brushstroke, have the delicate and gentle romantic beauty of female, with calm yet ultimate lines and precise colours.

  Zhu Xiangmin, The Body Electric #1 , Oil onCanvas, Charcoal ,160 x 120cm,2018
   
At the opening ceremony, the musical performances brought by a youth band supported by the Muyun Music Foundation was in accordance with Zhu Xiangmin's work "The Body Electric". The lively atmosphere also reflects in Zhu Xiangmin's painting idea, which is "Body, Loudspeaker, Electric Charges".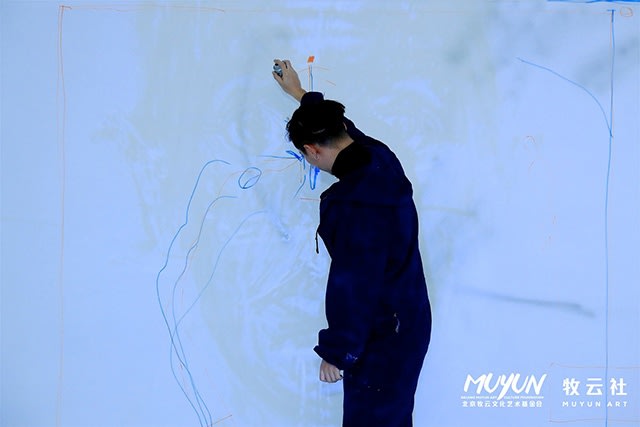 Zhang Lehua has recently been using moving images and paintings to interact with each other in his creation. The artist paints on moving-image projections, capturing the dynamic time and narrative with fragmented brushstrokes on the surface.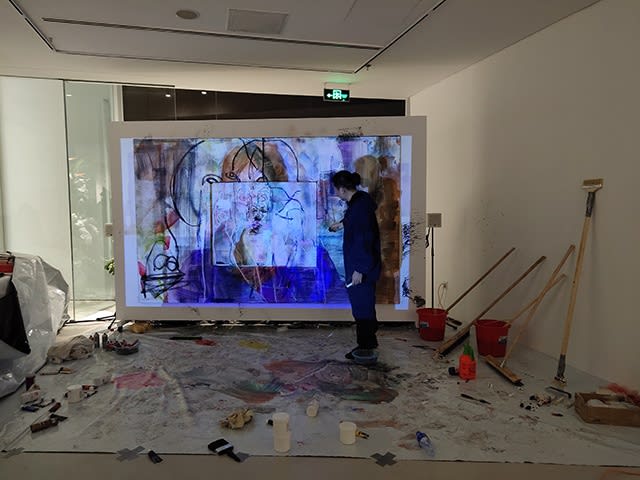 Zhang Lehua, On-site Creation, Everything AboutGiacometti, Oil on Canvas & MixedMaterial + On-site Performance Video Recording (in Storage Card), 300x187cm,2019
  
  The work created for the opening ceremony by artist Zhang Lehua"Everything about Giacometti" was an in-situ creation with unknown features. It also set off the climax of the opening: the artist immersed in it to gain experience with self-reflection. In this short-time theatre, the viewer sees the characterized painter and the sketches from the moving images, which is not only an immersive art experience, but also an extension of the viewer's recognition of new media art forms.
January 23, 2019